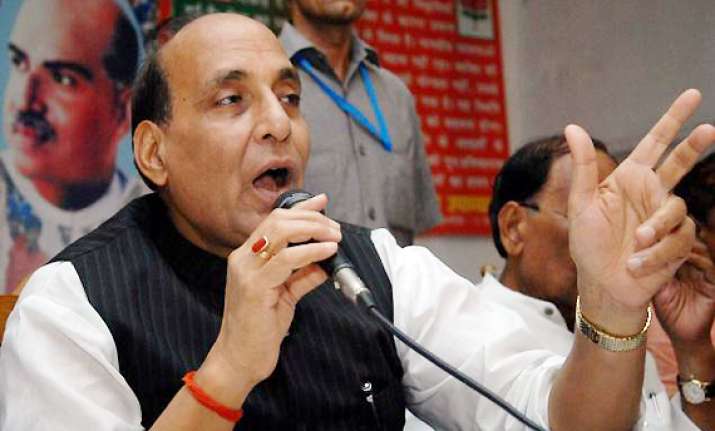 Sahranpur (UP), Oct 18: Senior BJP leader Rajnath Singh has said the Hisar bypoll result is an indication that Congress' public support is waning.

"The public wants riddance from price rise, corruption and bad governance and is venting its anger through democratic means," he told a gathering here yesterday. 

He also alleged that the Uttar Pradesh government led by Mayawati is facing a loss of Rs 2 lakh crore and it is natural that this "burden" will be borne by common people of the state.

Kuldeep Bishnoi, HJC-BJP combine nominee and son of former Haryana chief minister Bhajan Lal whose death caused the Hisar bypoll, retained the seat for the party defeating his nearest rival INLD's Ajay Singh Chautala by a margin of 6,323 votes, out of the over nine lakh votes polled. 

The Congress lost deposit in the by-election, held on October 13 and the result of which was announced yesterday.