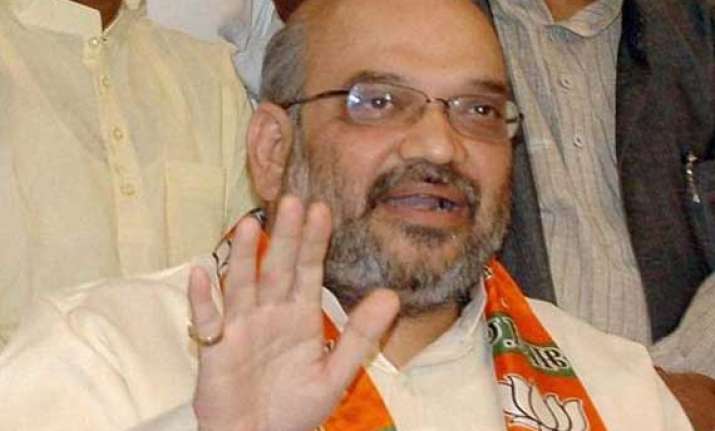 New Delhi: Taking a jibe at Priyanka Gandhi, BJP General Secretary Amit Shah today said the statements made by her against the party from family pocket boroughs Amethi and Rae Bareli will only increase TV TRPs for Congress and not translate into votes.
"It can win TRPs for Congress party, not votes," Shah said.
Pressed further, he clarifed, "I never called Priyanka Gandhi a television star."
"The TRPs are increased by incidents. We have no problem in Priyanka campaigning for her mother and her brother in their bastions. We are fighting our battle and they are fighting theirs," Shah told in an interview to IBN18 Network.
Shah also said BJP is giving tough fight to Congress in Amethi where Rahul Gandhi seeks mandate for the third term.
"No doubt, Amethi is Congress' patrimonial seat but people are looking for a change in this elections. The BJP workers are fighting hard to win this seat and it will be a neck and neck fight between BJP and Congress," he said.