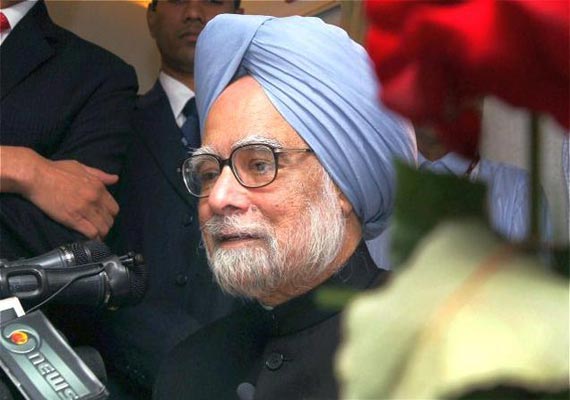 On Board Air India One, Aug 31: Prime Minister Manmohan Singh Friday said he did not want to get into a slanging match with the BJP on its demand he resign over the coal block allotments because he wanted to preserve the dignity of the office of the prime minister.
"I have to maintain the dignity of the office of the prime minister. I can't get into a tu-tu main-main or a slanging match with other political leaders. So it is better, as I said earlier, that I keep silence," the prime minister told reporters on board his special flight on his way home from the Non-Aligned Movement summit in Tehran.
He was responding to a question on why he was allowing the Bharatiya Janata Party (BJP) to set the political agenda by stalling parliament over their demand that he quits over the controversy.
"If I were resigning, I won't be here," the prime minister said in response to another question on the BJP demand.
The Bharatiya Janata Party has been stalling parliament over the coal scam, demanding the resignation of prime minister who was the coal minister during the period when the controversial coal block allocations were made.