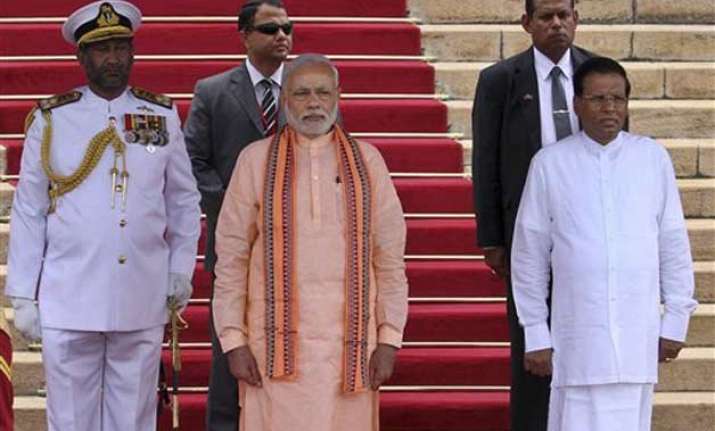 New Delhi: Prime Minister Narendra Modi took up the problems of Indian fishermen with Sri Lanka during his visit to the island-country last week, External Affairs Minister Sushma Swaraj said on Wednesday.
"The problems of fishermen were also discussed during the talks. The prime minister pointed out that this was a complex issue involving livelihood and humanitarian concerns on both sides. India and Sri Lanka need to find a long-term solution," she said making a suo motu statement in the Lok Sabha on Modi's visit to the Seychelles, Mauritius and Sri Lanka.
She informed the house that the prime minister told Sri Lanka that fishermen's associations of both countries must meet at the earliest to work out a mutually acceptable arrangement.
The external affairs minister said Modi's talks with the Sri Lankan leadership covered a very wide range of issues.
"He conveyed India's sincere support and good wishes for Sri Lanka's new journey of peace, reconciliation and progress," Sushma Swaraj said.
"India stands with Sri Lanka in its efforts to build a future that accommodates the aspirations of all sections of society, including the Sri Lankan Tamil community, for a life of equality, justice, peace and dignity in a united Sri Lanka. Prime Minister also declared that we believe that the early and full implementation of the 13th Amendment and going beyond it would contribute to this process," Swaraj added.
Modi was in Sri Lanka on a two-day visit, the first by an Indian prime minister in 28 years. He also visited Mauritius and the Seychelles during his March 10-14 tour.