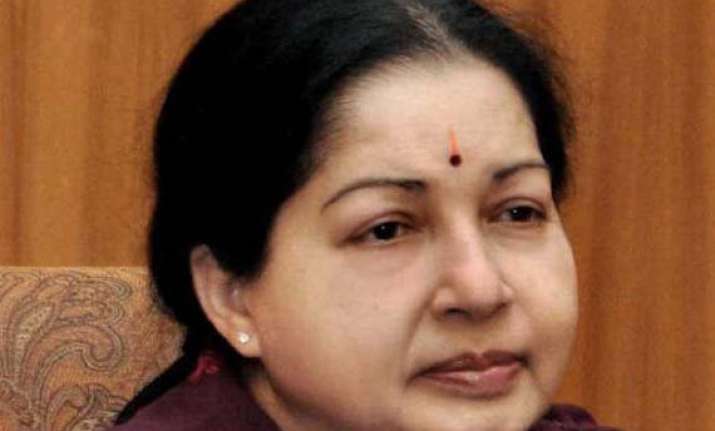 Chennai: A petition filed in the Karnataka High Court seeking transfer of Jayalalithaa, convicted in an illegal assets case, to Tamil Nadu was done with an evil intent and the AIADMK chief has nothing to do with the plea, the party said today.
Referring to media reports about a petition in the Madras High Court seeking a nod to allow Jayalalithaa to continue in office which was later dismissed and another plea in the Karnataka High Court seeking her transfer to Tamil Nadu, AIADMK headquarters secretary and Higher Education Minister P Palaniappan said these were filed by someone with malafide intentions and condemned it.  
"These petitions have been filed by someone with mischievous and evil intent. I strongly condemn this. Puratchi Thalaivi Amma has nothing to do with such petitions," he said in a statement here.
"Amma's legal team will take care of petitions that needs to be filed by her. I appeal to everyone to not file any type of petition in courts without her permission," he said.
Such petitions were result of a "conspiracy" by "enemies" to create a wrong impression among judges about Jayalalithaa at a time when a petition has been filed by her in the Supreme Court seeking bail, Palaniappan said.