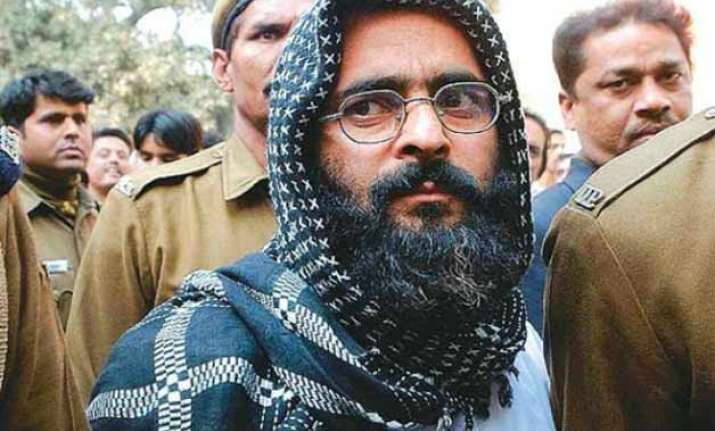 New Delhi: The ruling coalition party of Jammu and Kashmir, PDP, has stoked another controversy with a group of its MLAs demanding return of mortal remains of Parliament attack convict Afzal Guru.
Eight PDP MLAs, Mohammad Khalil Bandh, Zahoor Ahmed Mir, Raja Manzoor Ahmad, Mohd. Abas Wani, Yawar Dilawar Mir, Advocate Mohd, Yosuf, Aijaz Ahmad Mir, Noor Mohd Sheikh issued the joint statement statement.
The statement read, "PDP has always maintained that late Afzal Guru's hanging was travesty of justice and constitutional requirements/process was not followed in hanging him out of turn. The way he was picked up from serial no. 28 and singled out has been condemned by PDP and it stands by the demand for return of his mortal remains, and the party promises to follow vigorously for the return of the mortal remains.
We believe that the resolution brought by Er. Rashid to seek clemency for the late Afzal Guru was justified and should have been adopted by the house at that time."
PDP patron Mufti Mohammad Sayeed sworn in as the state's chief minister yesterday and made a controversial statement the same day. He credited Pakistan, Hurriyat and militants for allowing peaceful elections in the state.
Mufti's comments evoked strong reactions and led to protests in Parliament as the ruling party in centre, BJP, is also a part of the coalition government in J&K.
However, unfazed by the reactions, Mufti Mohammad Sayeed on Monday said he stood by his remarks.