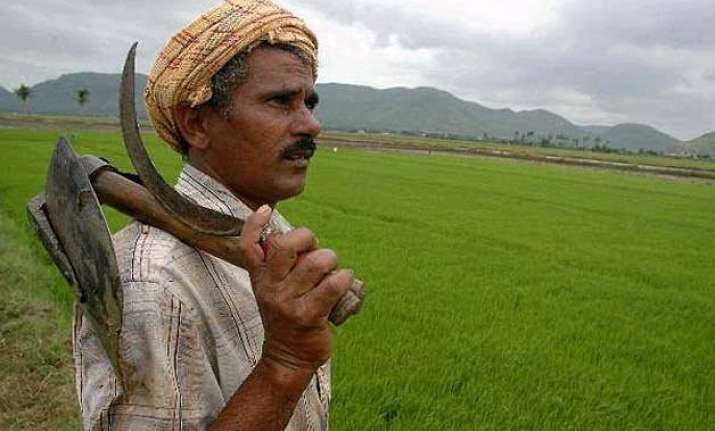 New Delhi: Major NDA partner Akali Dal has joined hands with Opposition in resisting government's move to do away with the consent clause in the amendments to the land acquisition Act and demanded that farmers' permission should be mandatorily taken before acquiring their land.
Farmers' consent should be made mandatory for acquisition of land, Ranjit Singh Brahmpura (SAD) insisted during a debate in Lok Sabha on the Right to Fair Compensation and Transparency in Land Acquisition, Rehabilitation and Resettlement (Amendment) Bill 2015.
"Care should be taken that only barren land is acquired and not fertile land. Also, compensation must be provided at market rate. Land may be acquired, but consent of farmers should be taken," he said.
His comments came as the Opposition launched a scathing attack on the government for amending the land acquisition Act, saying it was only hearing the voice of the corporates.
Members from Congress, TMC and JD(S) also attacked the government for doing away with the consent clause and the social impact assessment in the controversial legislation.
"Farmers want the consent and social impact assessment clause in the Bill, but you (NDA government) only hear the voice of corporate boardroom. Nothing can be more shameful than this," Gaurav Gogoi (Cong) said.
Accusing the government of going ahead with the amendments to the land law without ascertaining whether the earlier Act was serving its purpose, Gogoi asked the Centre not to view farmers as opponents. "They are part of development. They ensure food security".
JD(S) chief H D Deve Gowda said the government was fearing that it may be difficult to get the consent of the farmers and hence it has done away with the consent clause.
"More robust safeguards should be built so that the poor, the farmers and their rights are not trampled," he said.
Opposing the bill, Dinesh Trivedi (Trinamool Congress) said the way it was brought about by the government amounted to "subverting" democracy.
Accusing the NDA government of going against the BJP manifesto, he sacrastically said, "the bill has united the entire opposition."