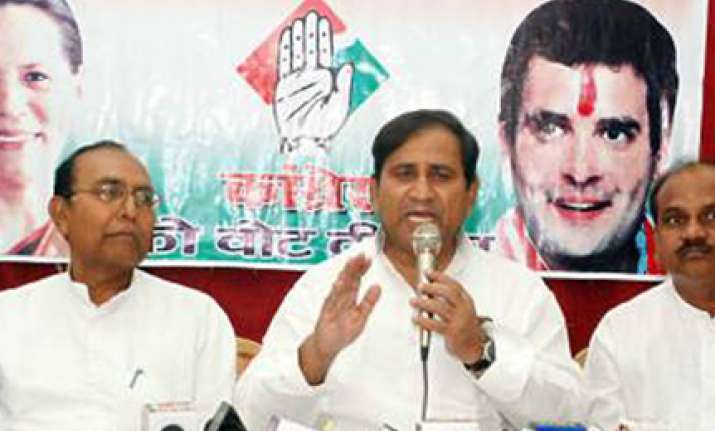 Congress on Tuesday sought to downplay the tough posture adopted by NCP on the issue of distribution of key portfolios in Maharashtra, saying there was no problem with its alliance partner.
"Leaders of both the parties are aware of the ground reality. I do not think any problem would crop up regarding ministry formation when they sit together to finalise the issue. Both parties had earlier also formed governments," Party spokesperson Shakeel Ahmed told reporters in New Delhi. He was responding to queries on NCP's stand that it would not be a part of the new government in the state if Congress did not follow the 1999 formula of allocation of key Home, Finance and Power portfolios.
Senior NCP leader Ajit Pawar said in Mumbai, "We feel that the portfolios should be shared as per the arrangement between the two parties in 1999...if the Congress is not ready for the 1999 formula, NCP will not be a part of the new government".
NCP has sought 21 portfolios for it and independents supporting it. In the last coalition government in Maharasthra, the chief minister was from Congress despite NCP getting more seats. Sharad Pawar's party had in return got not only more number of ministries but also the key ones.
Sources in the NCP said the party is ready to give Congress labour, forests and environment while it wants to keep Home Ministry, PWD and Finance Ministry with itself.
Congess, which won 82 seats as compared to 62 of the NCP, this time is, however, pressing for portfolio sharing "as per the changed realities" in Maharashtra, they said. PTI