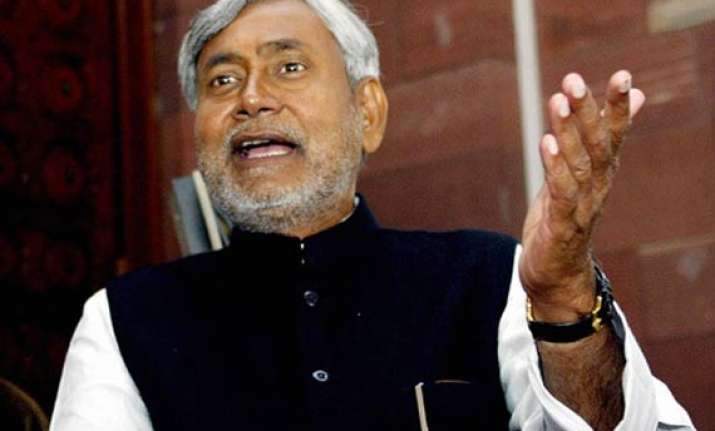 Arwal, Nov 30: Bihar Chief Minister Nitish Kumar today said no single massacre has taken in Arwal district since the NDA government took over power six years ago.

"I am glad with the prevailing peaceful situation in Arwal district in which not a single incident of massacre has taken place during the NDA rule in contrast to frequent occurrence of such incidents earlier," he told a public meeting at the Gandhi Maidan before winding up his two-day seva yatra to the central Bihar district.

Kumar lauded the people of Arwal district for setting aside their socio-economic prejudices to march on the path of development and prosperity and said that his government was committed to provide necessary infrastructure, particularly irrigation facilities, to the farmers to tap vast opportunities beckoning them in the farm sector.

"I understand that the farmers of Arwal district require irrigation facilities to water their parched farmland," he said, adding that his government was working hard to improve irrigation infrastructure in the district.

"I meet people to hear their grievances and problems during tours and try to resolve them by directing the officials to do the needful," he said.

Kumar said during his ongoing seva yatra to the districts he plans to visit remote areas where even the officials do not visit to find out whether the fruits of development and welfare schemes were reaching the intended beneficiaries.

He inaugurated 49 development projects and laid the foundation stones for another 62 projects at a combined cost of Rs. 67.25 crores on the occasion.