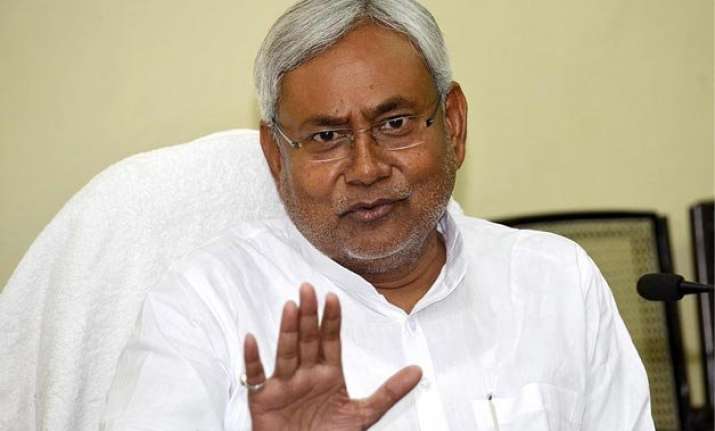 New Delhi: Bihar chief minister and senior JD (U) leader Nitish Kumar has asked his partymen to gear up for the Bihar Assembly election.
While attending an event Nitish Kumar said, "The officials should not remain under an impression that they will somehow spend the next six months in 'time pass' till the model code of conduct (for the polls) is implemented. They will only be cheating themselves if they are thinking such things."
The Assembly elections are slated to be held in October this year. Nitish is expecting to make development his main poll bank once again and said that he he had joined politics because of his own choice just the way the bureaucrats had opted for their profession due to their preference.
"They should wake themselves up," he said. "As a matter of fact, the work that is completed in 24 hours should be done in 12 hours only."
Nitish expressed his displeasure over the failure of the state bureaucracy to meet the target of his government's ambitious plan to develop a skilled work force of youths to enable them to get employment in specialized areas.
"We had set a target in 2013 to develop the skills of five crore people in five years and set up skill development mission to achieve this objective.
"We had linked 17 departments with it. But the progress on this front has come to a standstill," Nitish said.
He said that the officials only believed in writing long notes and waiting for things to move but this would not do.