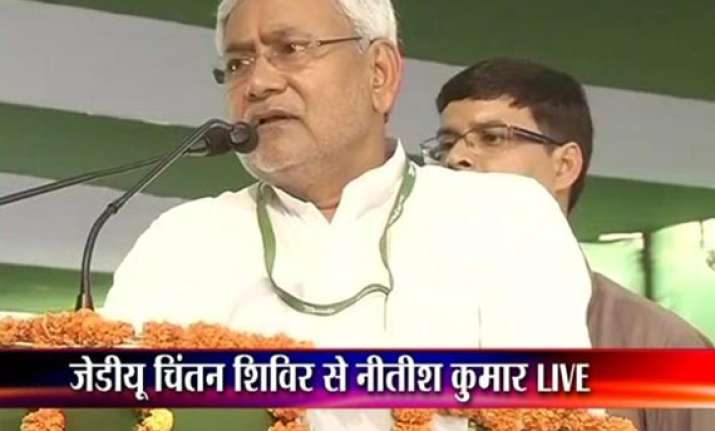 Rajgir(Bihar): For the first time, Bihar chief minister Nitish Kumar today openly lashed out at BJP prime ministerial candidate Narendra Modi, comparing him with Hitler and fascists, and cautioning people that democracy may be wiped off if Modi comes to power.
Addressing a Chintan Shivir (brainstorm meeting) of his party Janata Dal(United), Nitish Kumar hit out at Modi and pointed out several historical errors in the latter's speech at Gandhi Maidan on Sunday.
The Bihar strongman objected to Modi asking his supporters to "weed out rivals one by one (chun-chun ke safaaya karogey).