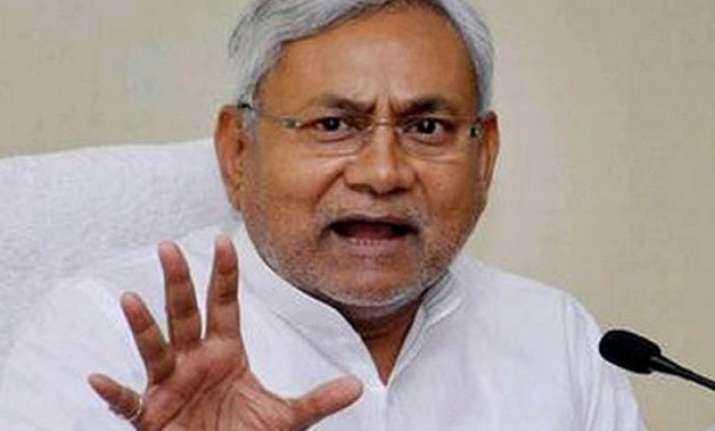 Patna: Bihar Chief Minister Nitish Kumar has accused the Centre of adopting "double standards" on the issue of payment of compensation to farmers. "The Union government provided compensation to sugarcane farmers of Maharashtra, which was not given to farmers of Bihar and Uttar Pradesh," Kumar said addressing a function of the sugarcane department here.
He pointed out that there was a "crisis" in the sugar industry as consumption was not commensurate with the level of sugarcane production.
"In the last season more than 99 per cent of payment was given to farmers, which this year was lower at 60 per cent, Kumar said adding, more than Rs 17,000 crore was due to the farmers across the country today.
Taking potshots at Union Food Minister Ramvilas Paswan he said the announcements made by him for sugar mill owners were not being followed.
"Like the promise of black money return and distribution of Rs 15 lakh to every citizen which was later termed as 'jumla' (saying), the government will break its promise to sugar mill owners," Kumar said.  He said the Union Food and Civil Supplies Ministry has called a meeting in Delhi on April 16.  "I have directed our sugarcane minister Ranju Geeta to put forward demands of Bihar in that meeting and intimate them with the condition of sugarcane farmers and sugar mill owners," he said.
Kumar added Bihar used to feed 20 to 25 per cent of sugar to the country after Independence, but due to policies of the Centre, the position of Bihar and Uttar Pradesh has now been taken by Maharashtra.