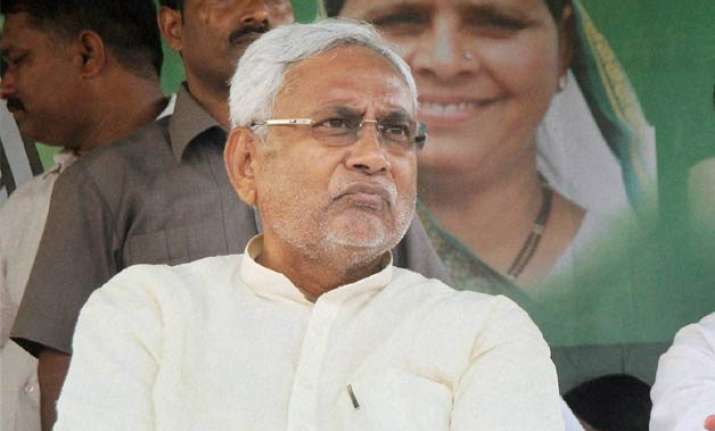 Patna: Bihar Chief Minister Nitish Kumar today used Narendra Modi's 'Na khauanga na khane doonga' remark to hit out at him over spiraling price of pulses and also attacked him for "not being bothered" about drought situation in the country.
Taking pot shots at Modi for his rallies in Bihar, he said, it seems Patna has become capital of the country as well as BJP headquarters these days.
"With price of pulses touching Rs 200 a kg, a joke is doing round quoting the PM's comment 'Na khauanga na khane doonga' (neither will I eat nor allow anybody to eat)," Kumar told an election meeting at Punpun in Patna district in support of minister Shyam Rajak.
Kumar, a star campaigner of the grand secular alliance, said while 300 districts were under the grip of drought-like situation in the country, the PM and his ministers were "not bothered" and roaming around in Bihar for ensuring BJP victory in the poll.
"BJP President has booked a floor of a posh hotel in Patna and monitoring party activities. It seems BJP headquarters has shifted to Patna," he said, adding "but their plan will not succeed."
Kumar, who has been projected as the face of grand secular alliance in the Bihar elections, said due to shortage of leaders in BJP, they are fighting elections in the name of PM.  
"Days are not far when BJP will even contest panchayat elections in the name of Prime Minister," he said mocking at BJP.
Kumar counted virtues of unity and mutual trust among partners of grand secular alliance by highlighting joint declaration of name of candidates and joint agenda.  
"On the other hand the rival grouping has no unity and each party is taking a shot at others and announcing name of candidate in phases," he said.