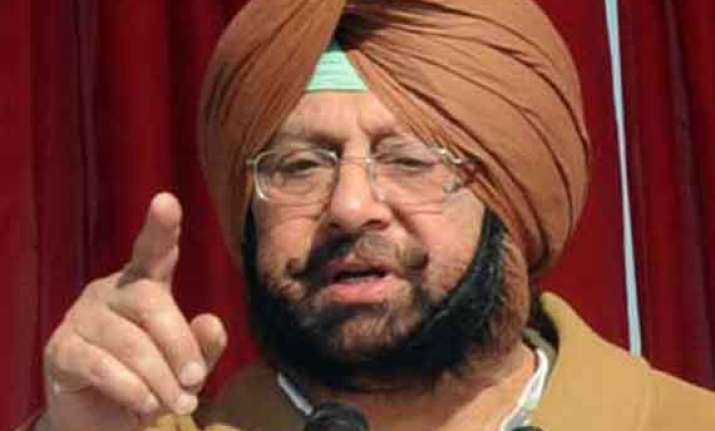 Amritsar: Facing criticism from the ruling Akali Dal and other Sikh groups for defending Jagdish Tytler for his alleged role in the 1984 anti-Sikh riots, former Punjab chief minister Amarinder Singh Monday said he had not given a clean chit to the Congress leader.
Amarinder Singh, who is the Congress candidate from the Amritsar Lok Sabha consituency and faces Bharatiya Janata Party's Arun Jaitley, said: "I am nobody to give clean chit to anyone, including Jagdish Tytler, as it is for the courts to decide."
"I had only stated what I had heard from the people immediately after the riots broke out in New Delhi after the assassination of Indira Gandhi in 1984."
The former chief minister is facing criticism for his remarks to a news channel in which he said that while other Congress leaders were involved in the anti-Sikh riots, Tytler was not.
Describing the riots as "most tragic and gruesome", Amarinder Singh said he had gone around many camps of Sikh refugees in Delhi for four days when riots broke out but nobody had mentioned Jagdish Tytler's name during the visit.