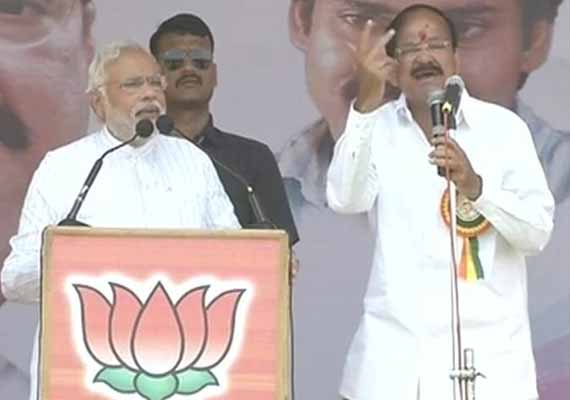 Madanapalle (AP): Gujarat Chief Minister and BJP's prime ministerial candidate Narendra Modi today blasted the ruling Congress party for creating a 'scam India' in last 10 years of its rule.
Addressing an impressive election rally at Madanapalle in Andhra Pradesh, Modi said, "We want a skilled India, but Congress has created a Scam India in 10 years."
"Give our farmers water and see the wonder they can do. Atal ji wanted to link Ganga and Cauvery. River linking will help farmers here, added Modi.
Trying to connect with former CM of Andhra Pradesh late NT Rama Rao, Modi reminded the people that like NTR, he has also started his campaign  after paying obeisance to Lord Jagannath. 
"NTR began every good deed by remembering Lord Venkateswara. I too started my campaign after paying my respects to Lord Venkateswara," said Modi.