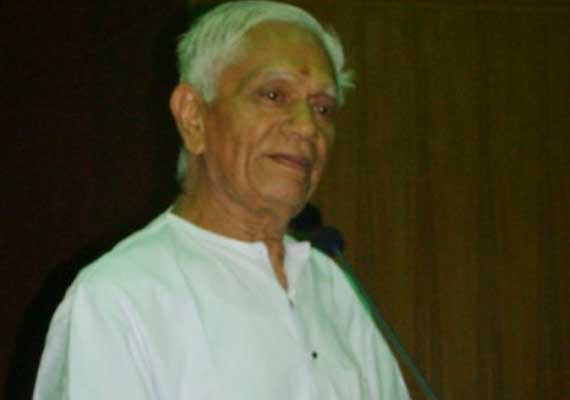 New Delhi: Politicians often go overboard in praising their leaders but when it comes from a person who is widely regarded as an academician of eminence then it sounds a bit weird.
Lokesh Chandra, the newly appointed ICCR chief, who was an Indira Gandhi acolyte once upon a time, is now so impressed with Narendra Modi's persona that he has started considering Indian Prime Minister as the incarnation of God.
Talking to The Indian Express, Chandra said, "He (Modi) kept a fast for nine days (during Navratra), and kept working, woh bhagwan ke avtar hain (he is an incarnation of the God)."
Lokesh Chandra said that Narendra Modi is a man of ideas and not of ideology who from a practical point of view "supercedes" Mahatma Gandhi.
 
"I have been a Congressman all my life. I was close to Indira Gandhi, I had personal relationships with several top leaders of the erstwhile Soviet Union. But for Modi, politics is only till the elections. After the polls, he is only thinking of the country," said Chandra.
"Modiji in some aspects, supercedes Gandhi when it comes to a  practical approach," said Chandra," added Chandra.
Lokesh Chandra was awarded Padma Bhushan in 2006 for his contribution to academic life and public discourse.
He was appointed the chief of ICCR (Indian Council for Cultural Relations) on Thursday by Narendra Modi government.
In 1950, Chandra was awarded a doctorate in Literature and Philosophy by the State University of Utrecht (Netherlands) in recognition of his contribution to the editing of the Gavamayana portion of the Vedic work "Jaiminiya Brahmana".
He knows 16 languages including Sanskrit, Pali, Avesta, Old Persian, Japanese, Chinese, Tibetan, Mongolian, Indonesian, Greek, Latin, German, French, and Russian.
In addition to this, he has  over 596 publications to his name.