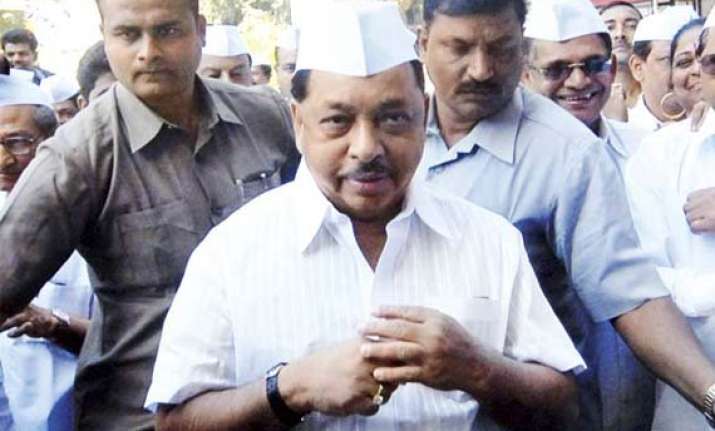 Mumbai: With one day to go for Maharashtra Assembly elections result, senior Congress leader Narayan Rane has slammed former chief minister Prithviraj Chavan for scuttling the party's prospects. He also ruled out any post poll alliance with the Shiv Sena.
Hitting hard at Chavan, Narayan Rane affirmed that any Chief Minister must put his party before his personal interests.
 "Who ever is the chief minister, he should first look at party's prospects, its leaders and how to make a party strong. The party made him the chief minister and he is against its own senior leaders. He has not done the right thing. There is no point in apologizing now. What is done is done and now I will give my opinion depending on the results" said Rane in an interview with a news channel.
 Exit Polls have have predicted results going against the Congress party. If polls analysis were proved right then the Congress would have to form alliance with other parties to come to power in case of a hung assembly. But Rane ruled out the possibility of going with the Shiv Sena.
 He said, "Shiv Sena has a different ideology and so does Congress. Even though Uddhav Thackeray and Prithviraj Chavan have good relations, the two cannot be together. There is a difference of ideologies."
After the Nationalist Congress Party snapped ties with the Congress, the two contested the polls separately on October 15.