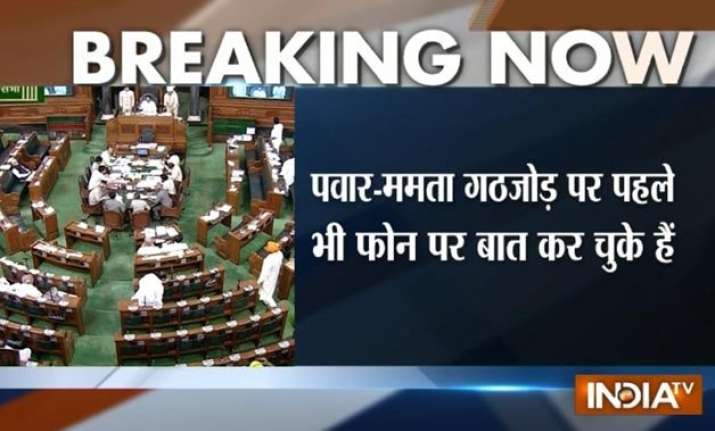 New Delhi: A day after Samajwadi Party leader Mulayam Singh Yadav disagreed with  Congress over disruption of the proceedings of the Parliament, TMC supremo Mamta Banerjee today met NCP chief Sharad Pawar met in the Parliament to discuss logjam.
The two leaders are believed to have discussed the formation of non-BJP and non-Congress alliance inside the House so that the Parliament transacts business.
The two parties are of the opinion  that the Congress party's unilateral action of agitation is not allowing the parliament to function.
The two regional parties are also of the view that Parliament must function so that MPs can raise the issues of their respective constituency.