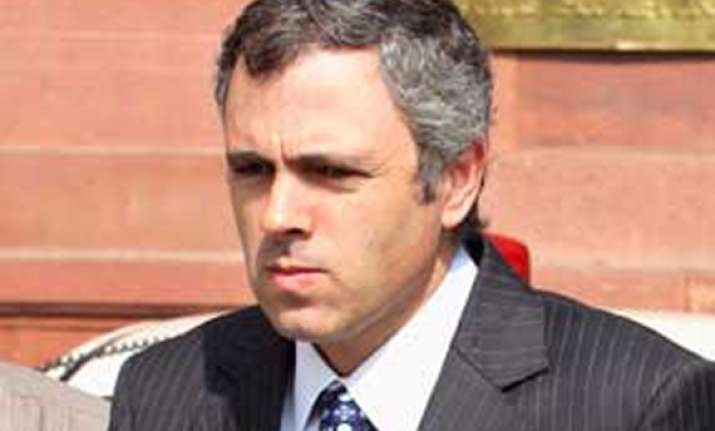 Jammu: Jammu and Kashmir Chief Minister Omar Abdullah Monday said there was no 'Modi wave' in India, particularly in his state, and described the BJP assertion as a "hoax".
"People in the state and elsewhere in the country uphold the high principles of pluralistic ethos, communal harmony and brotherhood and want young leadership to lead the country to strengthen these principles and take the country to new heights of peace, development and modernization," Abdullah said at an election rally.
The chief minister addressed rallies in support of joint candidates of the National Conference and the Congress at Nowshera, Kalakote and other places in Rajouri district of Jammu region.
"People are emancipated enough to understand the designs of certain politicians aimed at dividing the society on various grounds including region, religion and caste for vote bank politics and vested interests of grabbing power.
"Parties like BJP and PDP are thriving on the politics of 'divide and rule' and want to wedge apart various sections of the society," he said.