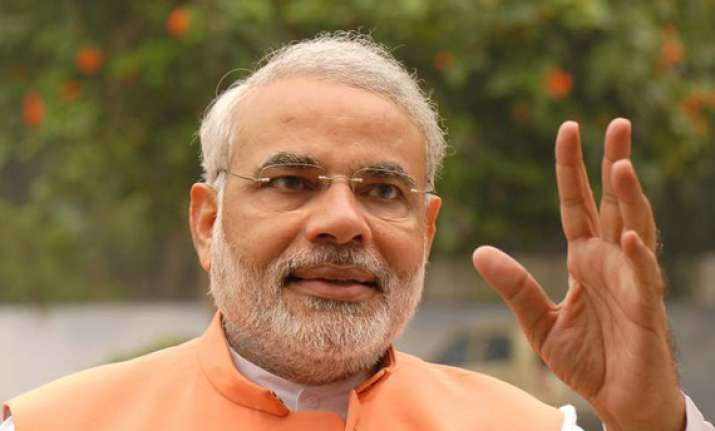 Ahmedabad, Apr 5: Gujarat Chief Minister Narendra Modi was "manipulating" the Time magazine's ongoing online survey to decide the 100 most influential people in the world, state Congress chief Arjun Modhvadia on Wednesday alleged.
Talking to reporters here, Modhvadia said, "Modi has sent hundreds of emails through various portals of Gujarat government to the people, asking them to vote for him at the Time magazine's online survey."
Modi had recently figured on the magazine's cover.
"Modi is a manipulator and is using his public relation agents to get people to click on "yes". No leader in the world manipulates the way Modi does....just because he wants to be on the magazine's list," Modhvadia said.
The survey asks the readers to decide if a person listed deserves to be among the top 100. Voting will end on April 6, and the list of 100 most influential persons will be declared on April 17, as per the magazine's website.
Modi is presently in the second position with 96,741 "yes" votes, behind Erik Martine, general manager of Reddit.com, who has garnered 1,23,840 votes.
"But Modi is also the person with highest number of "No" votes (38,586)," Modhvadia said.
He also criticised law and order situation in Gujarat, claiming that over 16,000 children had gone missing in the last five years from  Ahmedabad, Surat, Vadodara and Rajkot.
"In Gujarat, evaluation of police personnel is done not on the basis of performance in curbing the crime, but on the basis of how well he manages Modi's functions, how big a crowd he can gather and how much donations he gets for BJP," Modhvadia alleged.
He also alleged that Modi was shielding some of the accused of an investment scam, and handed out photograph of one of them, Moinuddin Sheikh, purportedly with Modi.