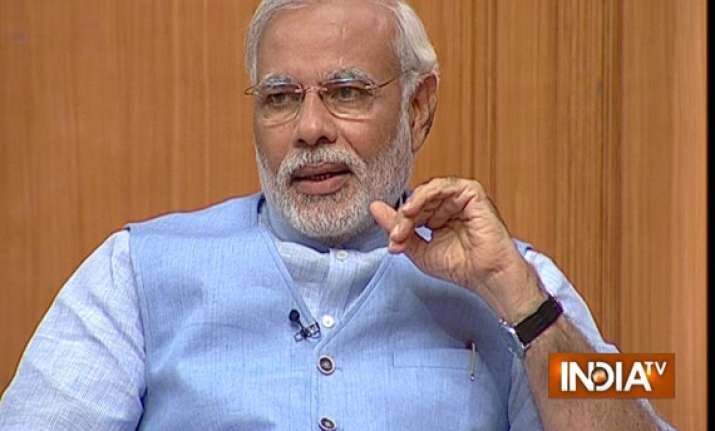 New Delhi: BJP prime ministerial candidate Narendra Modi clarified on his "puppy" remark, saying his comment had been wrongly interpreted, and also defended his decision of declining to wear a skull cap.
Appearing on India TV's show, Aap Ki Adalat, Modi, in an affable mood, said that he would not wear a skull cap in order to imitate other politicians in appeasing the Muslims and "hoodwinking" them.
He said he rather believed in educating Muslims, that they should hold the Quran in one hand and a computer in the other.
The Gujarat chief minister also sought to dispel the impression that he had become the hub of the party and that other senior leaders were being relegated to the background, saying the BJP worked as a team.
Defending his decision not to wear the skull cap, Modi said that he respected his own traditions as well that of others.