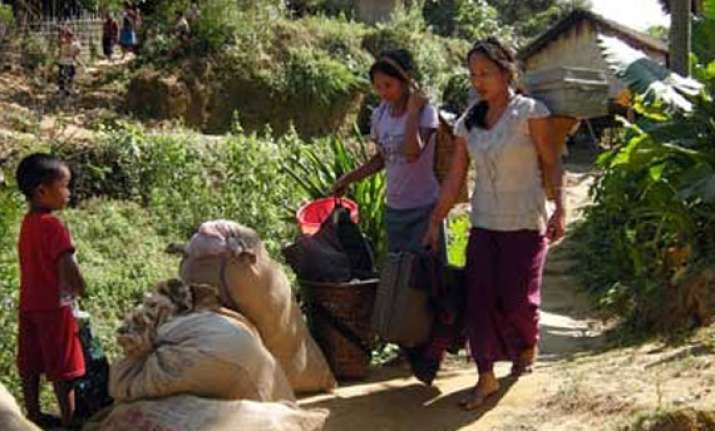 Aizawl:  The Election Commission of India has made elaborate arrangement for the Bru voters living in Tripura relief camps so that they could exercise their franchise.
Bru voters will be using postal ballots to cast their votes in the coming Mizoram Assembly polls scheduled to be held on December 4.
Director General of the Election Commission of India Ashish Srivastava, who visited Naisingpara relief camp, the largest Bru relief camp in north Tripura district yesterday, told Bru community members that elaborate arrangements would be made for the polling.
Bru leaders complained to Srivastava that there were many eligible voters in the camps not included in the voters lists and asked the latter to take up the matter with the state election department.