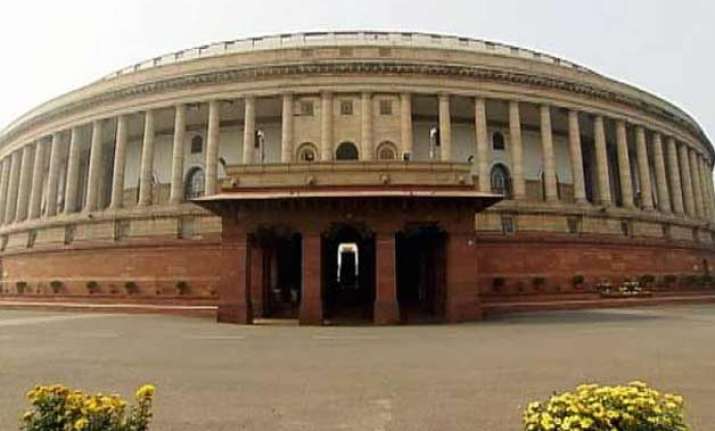 New Delhi:   A bill seeking to scrap a set of 295 obsolete Acts dealing with several issues including changes in marriage laws and cement hoarding was today passed by Lok Sabha which continued to witness boycott by Congress and several other opposition parties.
The Repealing and Amending (Fourth) Bill, 2015, pertains to annulling 295 Acts, several of them over 30 years old, which have been declared as redundant by respective central ministries.
Replying to a brief debate on the bill, Law Minister Sadananda Gowda said the repealing and amending of Acts cleans the statute book and makes it easy for common man to understand.
"We are trying to see that all the Acts which have been identified are repealed as early as possible," Mr Gowda said, while noting that the Centre proposes to repeal 1,863 redundant Acts as and when it receives concurrence from the state governments.
He said the government is working to ensure that all future Appropriation Acts have automatic repeal clause.
Like 'Sunset clause', automatic repeal would be brought in at the time of bringing such Acts, the Law Minister said.
"We have written letters to state chief ministers to repeal the obsolete acts and 289 such acts have been identified," Mr Gowda said.
The measures seek to repeal enactments which have ceased to be in force or have become obsolete or their retention as separate Acts has become unnecessary. Such bills are also used to correct defects or flaws detected in laws.
The opposition benches remained empty as Congress and several other opposition parties are boycotting the House as a mark of solidarity with 25 Congress lawmakers suspended for five days for causing disruptions.