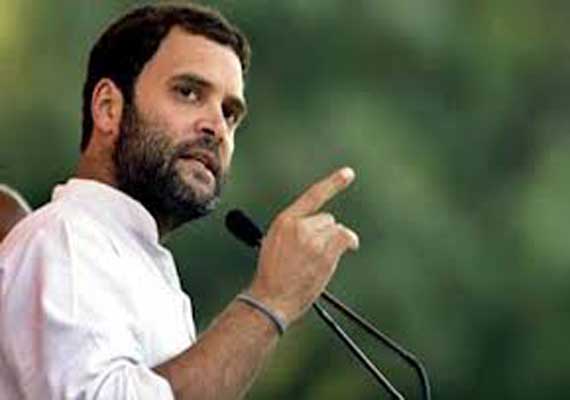 Gopalganj (Bihar): Congress vice president Rahul Gandhi today took a swipe at Narendra Modi saying the Gujarat development model, touted by the BJP prime ministerial nominee, is synonymous with 'toffee model' and 'Adani model'. 
"By taking 45,000 acre of fertile land of farmers, Modi gave it to the Adani company for a paltry sum of Rs 1 per sq metre," Gandhi alleged during an election meeting here. 
"Due to largesses showered on Adani by Modi in Gujarat, the company's finance rose from Rs 3,000 crore to Rs 40,000 crore now, which is more than the budget of MGNREGA," he claimed.
On Modi's promise to give 'shakti' (power) to women, the Congress leader referred to Snoopgate. 
"He spent all his shakti keeping track of the movement of a woman and now he is talking of providing power to women," Gandhi said.
Referring to Modi's claim that the Congress did nothing since Independence, Gandhi reminded him that that US President Barack Obama had said that his country feared only China and India.