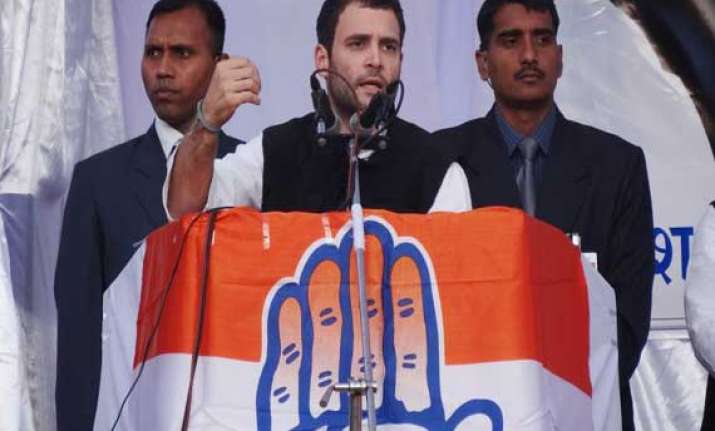 Bilaspur: Congress vice president Rahul Gandhi today tried to reach out to the farmers of Himachal Pradesh and rest of the country by sharing his vision that he wants even a farmer's son to fly a plane some day.
Addressing an election rally at Bilaspur in Himachal Pradesh, Modi said, "We want a farmer's son to fly a plane someday. Porters, rickshaw pullers, farmers and laborers run this nation. We want to take them forward."
Rahul promised free medicine to poorer section of the society if Congress is voted back to power in the 2014 elections.
"When I spoke to rickshaw pullers they said that when they are injured and need to be operated they face a precarious situation. Since they don't have money, hospitals don't entertain them. Similarly farmers told me that that they also require free medicine. Therefore,  if we come back to power in 2014, we will ensure that poor people get free medication that includes medicines and operations,"added Rahul.
Rahul once again targeted Modi for allotting lands to Adani at a throwaway price in Gujarat.
"45000 acres of land in Gujarat was given to an industrialist for Rs. 1 per acre. Then they campaigned for India shining. Congress brought about 15 crore people out of poverty. In Gujarat if someone is earning Rs 11 then they are considered BPL people," said Modi.
Here are live updates of Rahul's speech