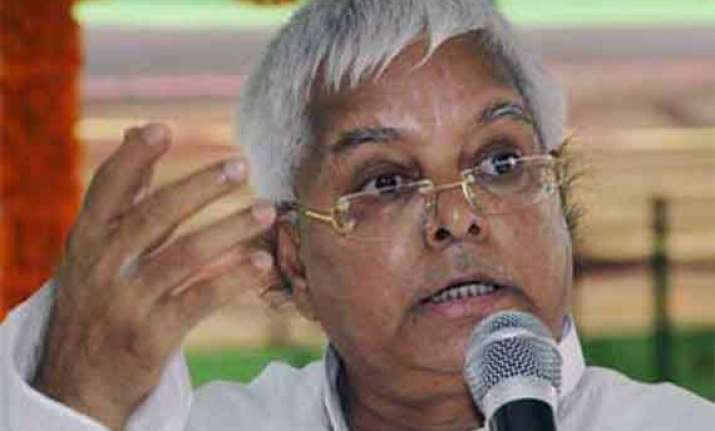 Patna: Sharply reacting to the statements of VHP leader Praveen Togadia and BJP leader Giriraj Singh, RJD President Lalu Prasad today said these showed their "ugly faces" and if voted to power his party would ban RSS and BJP for "hate mongering".
"If my party comes to power, RSS, BJP and all such oranisations will be banned. These organizations work to spread hatred. We'll chase all these rioters out of India," Prasad told reporters.
"Giriraj is not a leader at all. BJP is just a mask for RSS which is propagating communalism and fascism in India.  When they are caught and criticised, they quickly retract their statements or start making excuses," he said.  
"God forbid if such forces come to power in India, they will put the entire country on fire which will engulf Hindus, Muslims, Sikhs and Christians. India will be destroyed," he said.