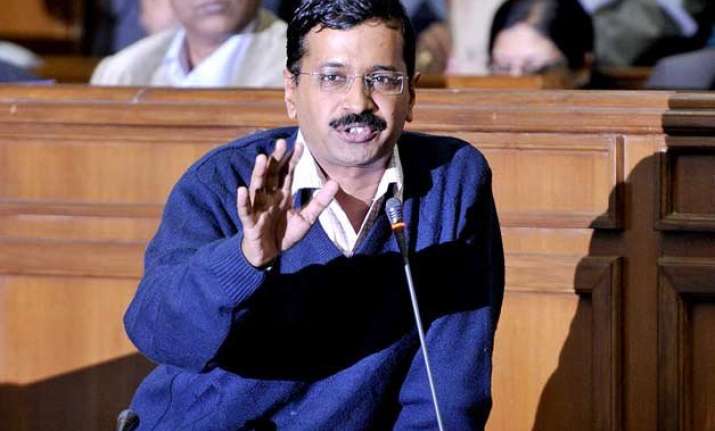 New Delhi: Delhi Chief Miniter Arvind Kejriwal has refused to allot funds to three municipal corporations of the city saying the central government has not given enough funds to the state government.
All three corporations, ruled by BJP, are asking for funds from the state government. In the state assembly today, Kejriwal said, "give us at least Rs 6000 crore or Rs 7000 crore. Rs 325 crore is like a charity to the people of Delhi. Yesterday, Finance Minister told us that Central government had to give us Rs 6000 crore for the allotment to local bodies of Delhi, they didn't give us even that. Give us the money and we will give it to the municipal corporations.
Kejriwal said that the BJP ruled corporations should directly ask BJP ruled central government for the funds.
While Kejriwal was lashing out at BJP government, all three mayors of MCD and its corporators were sitting outside the assembly in the protest. The corporations do not have enough funds to even pay the salaries to their employees.
Kejriwal even said that BJP should quit the civic bodies and let AAP rule it. He said he would turn the cash-strapped local bodies into profit making entities. He accused the BJP of not running the MCD in proper manner and driving them into financial losses.
He also lashed out at BJP ruled Haryana government of not supplying needed water to the capital and said the government would cut off supply of VVIPs also if there is scarcity of water supply in near future.