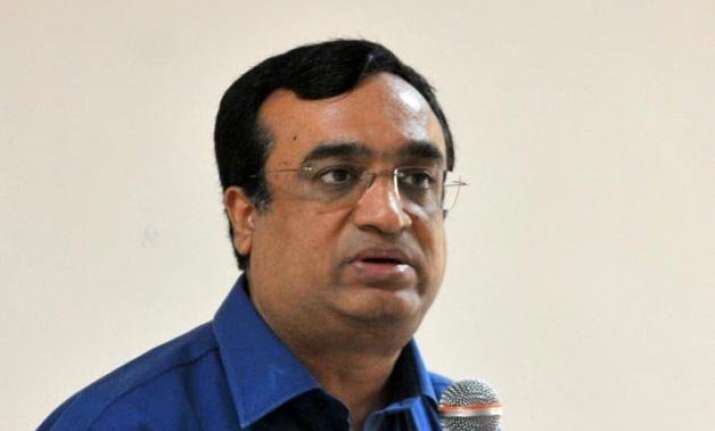 New Delhi: Congress has approached Election Commission with a complaint against Delhi Chief Minister Arvind Kejriwal that he had misled voters in the wake of recent comments by him that fulfilling even "40-50 per cent" of his party's poll promises "would not be bad".
Delhi Congress Chief Ajay Maken today submitted a memorandum to EC that Kejriwal's statements on the eve of 'Civil Services Day' constituted a violation of the election watchdog's manifesto guidelines.
"In front of the bureaucrats, he (Kejriwal) made a statement that achieving 40-50 per cent of the promises made by his party before the elections would not be bad; (that) is in violation of the manifesto guidelines of EC," said Maken.
"AAP, in violation of the guidelines, has conceded that it cannot achieve 50-60 per cent of the promises that it made in the run up to the elections in Delhi.
"This is also a direct breach of its 70-point election manifesto, which was used to gather votes... We have urged EC to exercise its plenary power under Article 324 of the Constitution and take necessary action against AAP for misguiding the voters of Delhi," he said.
The manifesto guidelines were drawn up in order to prevent undue influence being exercised upon the voters by political parties through unrealistic election documents.
Addressing a gathering on the eve of 'Civil Services Day', Kejriwal had said, "People have high expectations from us. Public, which praises us, also hurls shoes in five years. But today I have confidence that within the next five years, even if we are not able to deliver 100 per cent on our promises, we will at least achieve 40 to 50 per cent, which would not be bad."