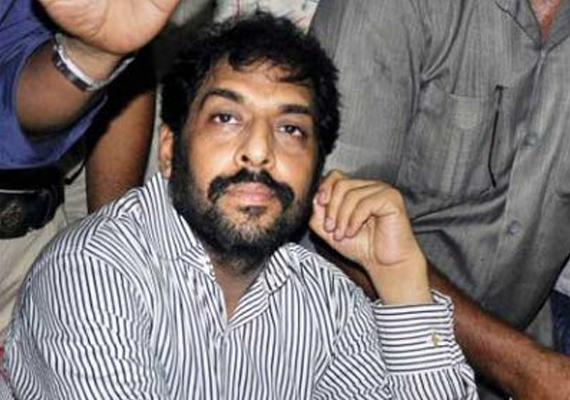 New Delhi, Aug 25: Former Haryana Minister Gopal Goyal Kanda, key accused in the Geetika Sharma suicide case, was today further remanded to 3-day police custody by a Delhi court after investigators alleged "non-cooperation" and sought to quiz him to recover mobile phones and a missing hard disc.  
Delhi police, which sought seven days custody of Kanda for recovering three mobile phones of MDLR employees that he was using, was allowed by Additional Chief Metropolitan Magistrate D K Jangala to interrogate him for three more days in its custody.
Public prosecutor Rajiv Mohan said that Kanda was evasive in his replies regarding these mobile phones and the calls made from them.
"He was giving evasive answers. We had asked him to give those three mobile phones which he was using but his men are not cooperating with us to recover them. Mobile phones and hard disc aspect are very important for us.  
"Through no other source we can recover the mobile phones and hard disc of Kanda's computer, a crucial evidence, so his 7-day custody is needed," the prosecutor said.  Police also required Kanda's custody to recover Geetika's mobile phone which she had surrendered after quitting the job in Kanda's company, he said.
Accusing Kanda of non-cooperation, the prosecutor said that Kanda was not providing them the complete booklet of his passport, needed to ascertain the allegation that he went all the way to Dubai to threaten the victim to leave her job with Emirates airlines in July 2010.
Senior advocate Ramesh Gupta, appearing for Kanda, opposed the plea for police custody saying they have not brought any new evidence to show that Kanda abeted Geetika's suicide.
"In police custody they are asking obnoxious questions from me. I have been grilled by DCP, ACP, SHO and other officials but nobody except the IO can question me," Gupta said.