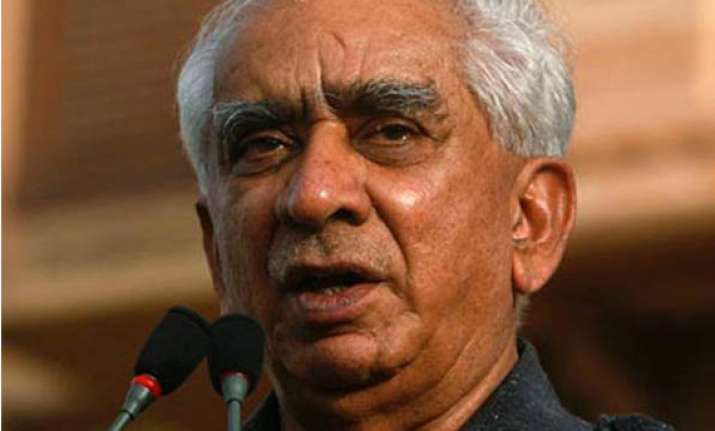 Barmer: Stepping up his attack on Narendra Modi, BJP rebel Jaswant Singh today said "personality cult" was not good in a democracy and it would harm the party.  "The way the party is focusing on one person is not correct.
This cannot work in a democracy," he said a day after he filed his nomination as an Independent from Barmer Lok Sabha constituency.
The 76-year-old BJP veteran was asked what he thought of the campaign in the current Lok Sabha elections by his party which used to seek votes in the name of the organisation but was now doing it in the name of Modi.
Singh accused party president Rajnath Singh of "deliberately" sidelining him and said it was for BJP to expel him if it wants.
"Rajnath Singh has sidelined me probably under some plan.