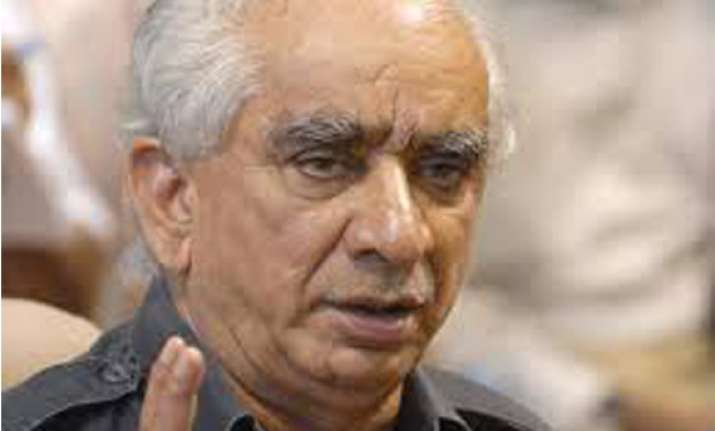 Jodhpur: Upset over denial of ticket, former Union Minister and BJP veteran Jaswant Singh today said he has decided to contest the Lok Sabha elections as an independent from the Barmer seat and will file his nomination papers tomorrow.
Singh, however, is not resigning from the party yet and said he would consult his colleagues before taking that step.  "Yes, I am filing my nomination papers tomorrow from Barmer.
Independent or not, will depend on the party's attitude," he told PTI when asked whether he would contest despite denial of a ticket from his home constituency.  
The 76-year-old leader, who currently represents Darjeeling in Lok Sabha, is upset over the Barmer seat being given to recent entrant from Congress Sonaram Chowdhry.  
To a specific query about his resignation in the wake of his 48-hour deadline to BJP, Singh said, "I will speak about this after consulting my colleagues and others in Barmer and then take a decision."