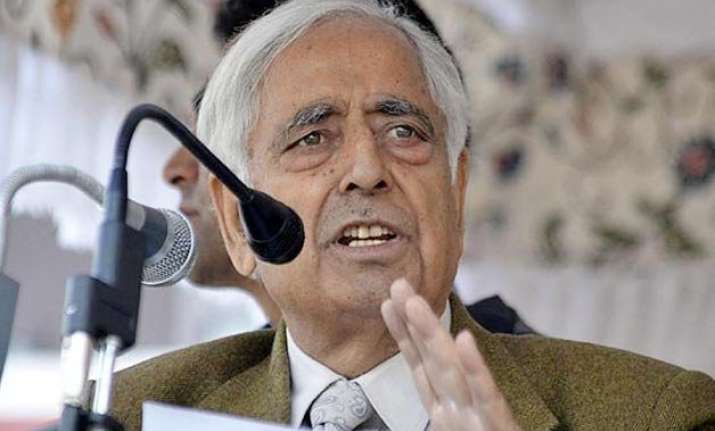 Jammu:  The Jammu and Kashmir government Monday proposed to the Governor to summon the budget session of the state Legislature from March 18.
This will be first budget session of PDP-BJP government led by Mufti Mohmmad Sayeed, which assumed power in the state Sunday.
"The cabinet that met under the chairmanship of the Chief Minister Mufti Mohammad Sayeed advised the Governor to summon and address the joint session of the state Legislative Assembly on March 18," an official government spokesman said in Jammu.
The chief minister has also advised the Governor NN Vohra to fix March 18 as the date for holding elections to the post of Assembly Speaker.
"The Governor has also been advised to call upon the elected members of the Legislative Assembly to make and subscribe oath on March 17," he said.
Meanwhile, the chief minister also advised the Governor to appoint Mohammad Shafi Uri as Pro-tem Speaker to discharge the functions of the Speaker till the election of the Speaker of the Legislative assembly was held.