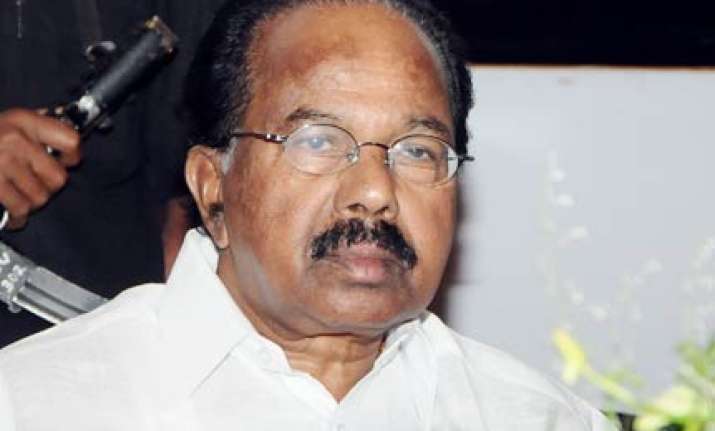 New Delhi, Nov 29: Congress today dubbed as "most unfortunate and misguided" Y S Jaganmohan Reddy's action to resign from Congress and the Lok Sabha but said it will not hurt the party in Andhra Pradesh, asserted no individual is greater than the party.
"The decision is most unfortunate and misguided," an unfazed Moily, who is also AICC in-charge of Andhra Pradesh, told reporters outside Parliament.
Asked whether the young Kadapa MP's decision will weaken the party, Moily remarked that "the party is very strong there".
Congress spokesperson Janardan Dwivedi said, "it is their decision and party has nothing to say on that" but maintained that no individual is bigger than the party.
According to Jagan, his mother Vijayamma, who is an MLA from Pulivendula in Kadapa, would also quit her post and the party tomorrow.
Observing that the mother-son duo "must have perceived the pros and cons" of their decision, he said, "I would like to say emphatically that Congress is greater than individuals".
Moily laughed off questions whether he would guide Jaganmohan in the right direction. "I will not comment on it," he said.
Senior Congress leader V Hanumantha Rao also said that the party will not be affected by his resignation.
"It was his own decision. The high command had given him a long rope. He himself wanted to go. What can we do," he said.
On whether other Congress leaders could follow Jagan, Rao said, "Nobody will go, barring a few loyalists."
Rao, who is the convenor of AICC's SC/ST Cell, said that those who will follow Jagan will return to the party later. PTI