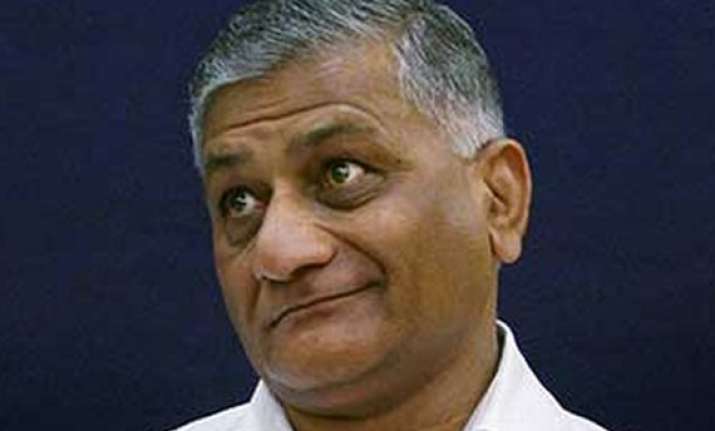 Srinagar: The Jammu and Kashmir Legislative Assembly today deferred till Monday the discussion on allegations levelled by former Army Chief General (Retd) V K Singh that politicians in the state were paid money by the army to get certain jobs done.
The decision was announced by Speaker Mubarak Gul after several MLAs from Jammu sought the postponement of the discussion in view of Navratras beginning today.
As soon as the House assembled, BJP MLA Ashok Khajuria pleaded that the discussion on the issue, which was listed for second sitting of the House today, be deferred till Monday.
Khajuria got support from opposition PDP members and CPI(M) MLA M Y Tarigami, who said religious sentiments of the concerned members should be respected.