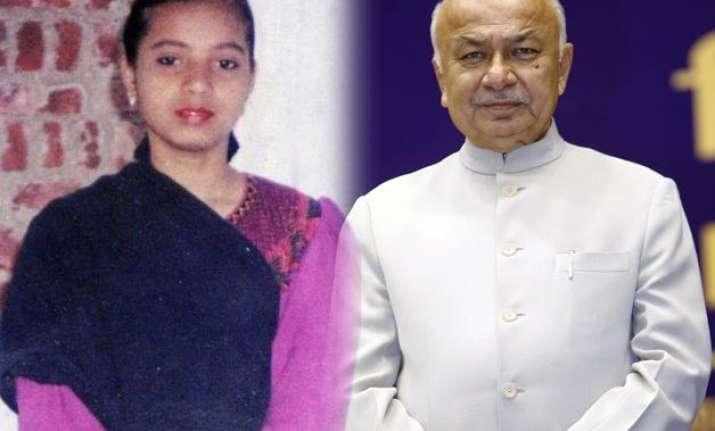 New Delhi: Former home minister Sushilkumar Shinde has denied NIA official Loknath Behera's claim that he had in 2010 confirmed the Ministry about Ishrat Jahan's links with terror group LeT.
"Loknath Behera was a low rank officer with whom I never interacted. Our only interaction was with NIA DG. The file never came to me, the allegations are baseless," he told the reporters today.
"I was not knowing anything if the team went to investigate Headley. NIA was operation on its own and nothing was brought to his notice," he added.
Behera, an IPS officer of Kerala cadre, who had earlier worked with the NIA, claimed that American-born terrorist David Headley had named Ishrat as LeT operative during his questioning in 2010 in US.
The officer, whose central deputation was unceremoniously cut short, however, did not remember exactly what Headley had spoken about Ishrat, but when he heard about Headley video deposition before the Mumbai court, Behra recalled the same things Headley had told to an NIA team.
Headley, during his deposition before the Mumbai court, did not even remember the name of Ishrat and it was only when public prosecutor Ujjwal Nikam prodded him with multiple choice answers that he could reply with deceased name.
According to earlier testimony before the NIA, Headley had claimed that when he was being introduced to Lashker's top brass, there was a sarcastic remark about Ishrat when he was taken to Muzamil, who was in charge of the Kashmir operations of the terror group.
The case has been making headlines from last few weeks after Headley's sensational revelations to the Mumbai court last month. Since then, several bureaucrats have come forward claiming that the erstwhile UPA government had forced them remove LeT's reference in the affidavit filed in the Gujarat High Court on the gunfight in which Ishrat Jahan, a 19-year-old student of Mumbra college, and three others were shot dead in 2004.