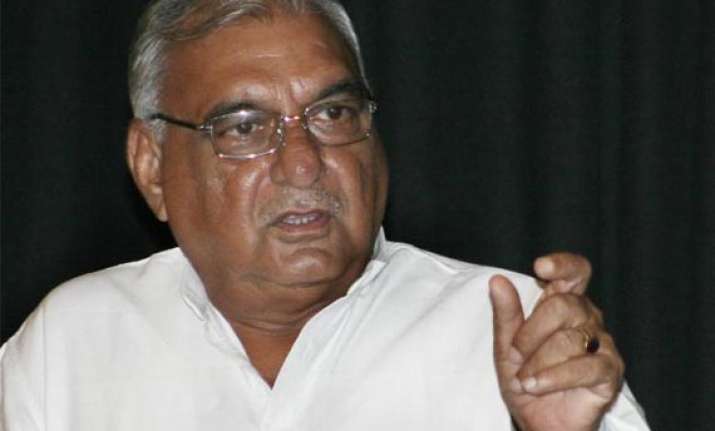 Chandigarh: Haryana Chief Minister Bhupinder Singh Hooda had acquired a reputation as one of the most powerful Congress chief ministers who could get away with just about anything with the party high command. Now, however, the world around Hooda seems to be crumbling.
The biggest setback to Hooda has come in the form of his "closest friend" and political associate for nearly a decade, former union minister and Ambala city legislator Venod Sharma, parting ways with the Congress and Hooda and hobnobbing with other political outfits.
Ever since Hooda became chief minister for the first time in March 2005, Sharma was the one who was known to call the shots in the Hooda government.
Sharma, a millionaire businessman with interests in hotels, sugar mills, liquor trade, real estate and more, has been hobnobbing with the BJP, the Haryana Janhit Congress (HJC) and even the Bahujan Samaj Party (BSP).
He wants to park himself after finding faults with the Congress with whom he remained associated for over 40 years. None of these parties has taken him in their fold so far.