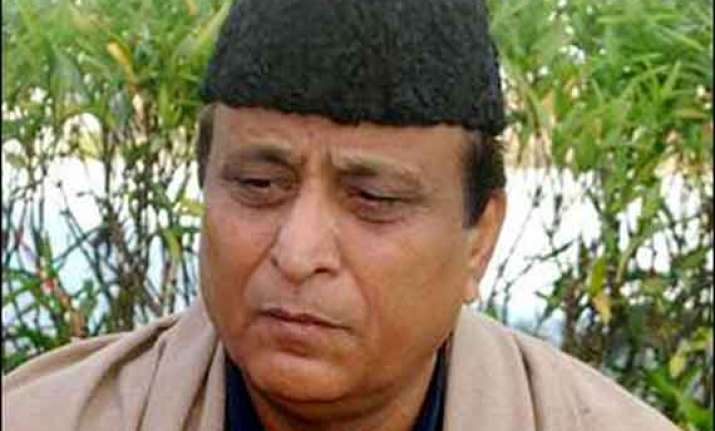 Aligarh: A group of prominent alumni of the Aligarh Muslim University including former leaders of the teachers Association (AMUTA) have voiced their support for the beleaguered UP Cabinet minister Mohd Azam Khan. 
In a written statement to the Election Commission, they urged EC to revoke the ban imposed upon Khan, who is also an AMU alumnus, preventing him for participating in the election campaigning.
The signatories include former presidents of AMUTA Qaiser Naqvi and Mohammad Ajmal, former Dean of Faculty of Law Akhlaq Ahmad and former Dean of faculty of Medicine Mohammad Ahmad.  
"Any punishment for violating law should be commensurate with the level of purported crime.
Azam's choice of words can be objectionable but the spirit behind his exhortations cannot be condemned because all that he wanted to stress was that Muslims are second to none when it comes to the defence of the country," former secretary of AMUTA Prof Ziauddin Ahmad said.