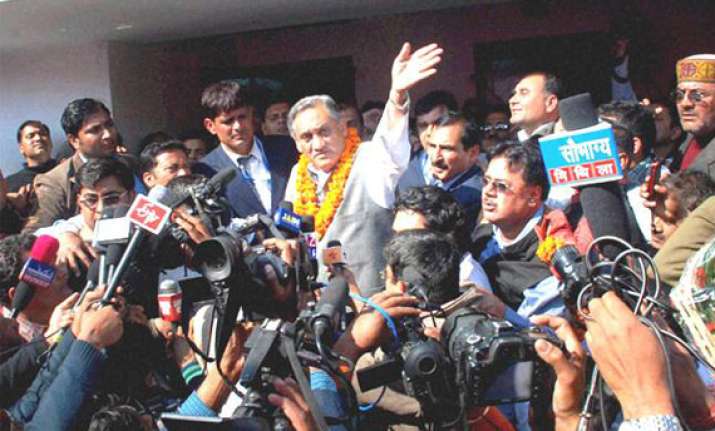 Dehra Dun, Mar 24: Uttarakhand Chief Minister Vijay Bahuguna today said he would first prove his majority on the floor of the House before distributing portfolios among the Cabinet ministers.
"My first priority is to win the trust vote in the state Assembly," he told reporters here.
"Portfolios will come later," the Chief Minister said on his return from New Delhi where he held talks with senior Congress leaders on various issues plaguing his government.  
Bahuguna, who went to New Delhi on Wednesday, said he held meetings with Union ministers who assured him they would extend all help to the state in development works.  
The Chief Minister had also discussed issues related to distribution of portfolios with senior party leaders in New Delhi.
Bahuguna's first task is to get the party's nominee elected as Speaker of the House. The Congress is banking on support of seven non-BJP MLAs in this regard.  
The election of the Speaker will be held on March 26, a day before the first session of the newly-constituted Assembly begins.
The BJP is also contemplating to field its own candidate for the post of the Speaker.
"We have not taken a decision but we are thinking of putting up a candidate," said former Chief Minister Bhagat Singh Koshiyari.
After the election of the Speaker, Bahuguna will have to face the crucial trust vote on the floor of the House.
Eleven Congress MLAs are also yet to take oath.  Pro-tem Speaker Shailendra Mohan Singhal said he would sit in his chamber to administer oath to the MLAs tomorrow when the nomination for the post of the Speaker would be filed.