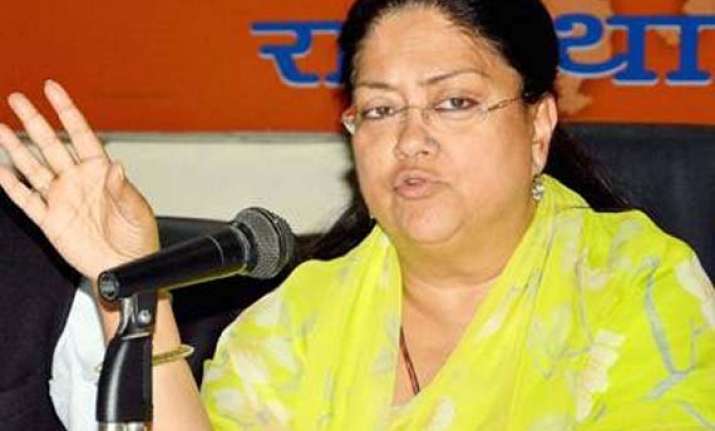 Jaipur: Rajasthan Chief Minister Vasundhara Raje has described as "false propaganda" interpretations of her remarks about a single individual claiming credit for BJP's victory in the Lok Sabha and Assembly polls.  
"False propaganda by vested interests. We stand by Sh@Narendramodiji in unity to fortify his vision of a developed India", she tweeted late last night.  "Completely misunderstood and distorted !!
Very strange that media got it all wrong", she said in another tweet.  
On Wednesday, Raje had said at a public function that if "anyone" thinks that that person was responsible for the BJP's sweeping victory in the Lok Sabha elections this year and Assembly polls last year, then the person should have a "rethink", comments interpreted as a jibe at Modi.  
State BJP President Ashok Parnami told reporters today that her quotes were "manipulated" in television channels.  "Prime Minister Modi and CM Raje share cordial relations.  
Raje has welcomed each programme and initiative of the Modi government. She has been campaigning in Maharashtra for the party ", he said.