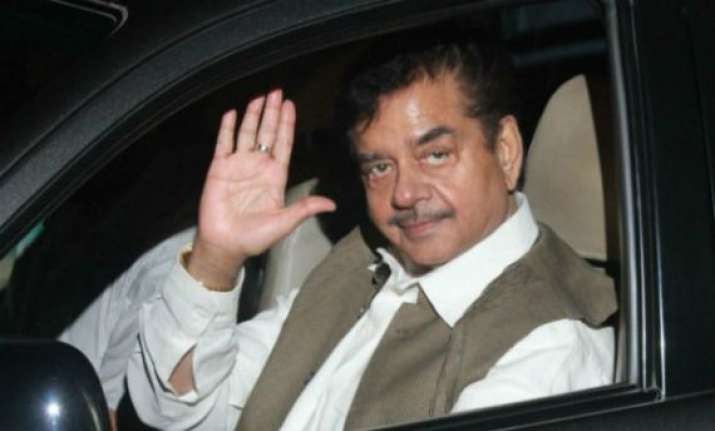 Jamshedpur: BJP leader Shatrughan Sinha has asked the people of Jharkhand to elect a performance - oriented candidate who will lead a full-term BJP majority government in the state in the next Assembly election.
The actor-cum-politician appealed to the people, particularly the youths to elect a BJP government to be headed by an honest, good, performance-oriented, time-tested candidate.
He was speaking at a function organised by JP Vichar Manch to observe the birth anniversary of Jaiprakash Narayan here yesterday. Senior BJP leader Yashwant Sinha was also present on the occasion.
Asked whether he would favour Yashwant Sinha as the chief ministerial candidate of BJP in the next assembly election, Sinha told reporters later that the chief ministerial candidate should be projected for his talent, experience, merit and performance rather than his caste and creed.
Sinha replied in the affirmative when asked whether BJP should project its chief ministerial candidate in the coming election.
It should happen following a discussion and consent of party leadership, he said.
Sinha asked what went wrong that the richest mineral-rich state (Jharkhand) of the country turned the poorest in the last 14 years after its creation?
Jharkhand had enough potential for growth but could not develop due to corruption ... rather everything went downward ever since it was created, he said.
Before bifurcation in 2000, Bihar had a record for having the lowest per capita income in the country but Jharkhand, which was blessed with mineral and natural resources including mineral, forest, rivers, has broken the record emerging as the state with the lowest per capita income in the last 14 years, Sinha, also the former Union Health Minister regretted.