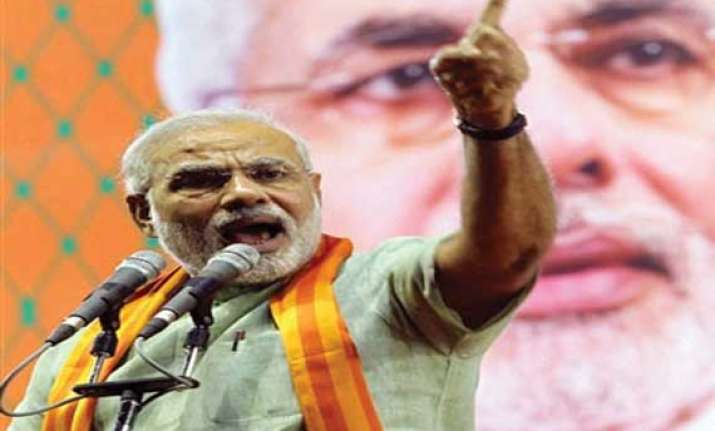 New Delhi: The Election Commission today rejected BJP's charge of adopting a biased approach in denying permission to its prime ministrial candidate Narendra Modi to hold a public meeting in Varanasi tomorrow saying it does not accept "insinuation" of inaction or bias in this issue.
It also said if any officer is found working in a partisan manner or not discharging duty, the Commission will take strict action against him.
"The Comission is getting all the facts about the developments in Varanasi, particularly in relation to the request which have been received from BJP for holding certain meeting and events there.
"Local authorities, the district administration there, who are directly in charge of law and order, have their assessment in the matter," Deputy Election Commissioner Vinod Zutshi told reporters here.
He said the poll body is tracking the matter and will conduct fair and peaceful polls.