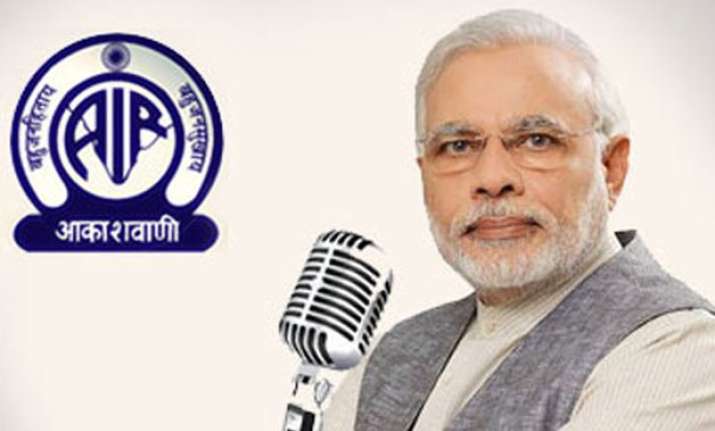 New Delhi: The Election Commission has given a go-ahead to Prime Minister Narendra Modi's latest episode of 'Mann ki baat' to be aired on Sunday with a rider that it will not carry anything which could be construed as influencing the voters of Bihar.
Offical sources in the Commission said government had approached the Commission seeking clearance for the October 25 episode of the programme which has been permitted.
This is for the second time the government had approached the EC to seek clearance for airing 'Mann ki baat'.
Sources in the EC today said that as of now there was no "black and white" order issued to Information and Broadcasting Ministry on the broadcast of Prime Minister's radio programme.
It has not found any violation of model code in Modi's previous episode of the programme in September, they said. The sources, however, said that the Prime Minister should avoid referring to the Bihar elections or make political statements in the programme as the state is going through Assembly polls and it would be a violation of the model code in force.
The Election Commission had given its nod for the airing of 'Mann ki Baat' on September 20 provided nothing is said that may be construed as inducement to voters or having an impact on poll-bound Bihar where model code of conduct is in force.
Representatives of the 'grand alliance,' including RJD and JD(U), had approached the EC seeking suspension of the programme till Bihar polls were in progress, raising doubts that it might be used it to influence voters.
The programme was aired even during Haryana, Maharashtra and Delhi Assembly polls.
The Congress had accused the PM of violating the model code in his October 3, 2014 episode. But the Commission "did not find anything" in the broadcast which constituted violation of the model code of conduct.