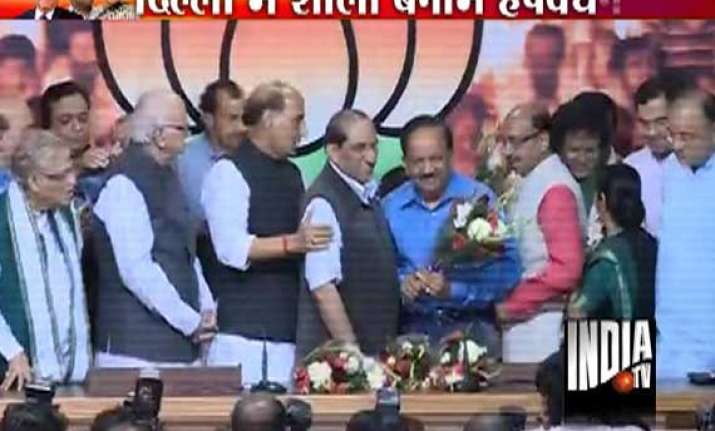 New Delhi: The BJP today put up a united face while announcing former Delhi minister Dr Harsh Vardhan as its chief ministerial candidate ending the two-week long party feud in the party state unit.
Vijay Goel and V K Malhotra were called to line up behind Dr Harsh Vardhan, as party president Rajnath Singh and senior party leader L K Advani handed him bouquets.
Harsh Vardhan dutifully touched the feet of Advani and senior leader Murli Manohar Joshi seeking their blessings.