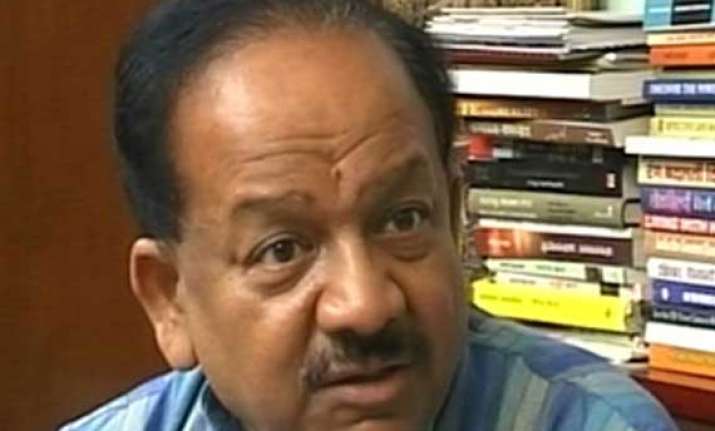 New Delhi: Harsh Vardhan, BJP's CM candidate in Delhi, today said that the state has slipped into 'ICU'because of the misrule of Congress.
Harsh Vardhan said that the BJP will weed out corruption by introducing technology in administration if the party comes to power.
"Delhi is in ICU (Intensive Care Unit) and needs a healing touch," he said adding that the Sheila Dikshit-led government has failed despite ruling the national capital for 15 years.
"Corruption takes place as there is an interface between the government and public. We will bring transparency in the government through technology," Vardhan said in his first media interaction after being declared the BJP's CM-candidate for the coming assembly polls.