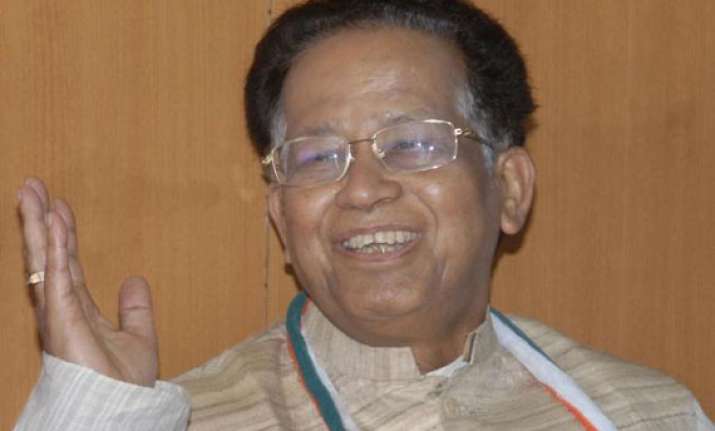 Guwahati: Assam Chief Minister Tarun Gogoi today alleged that an EVM had been tampered by the BJP and said the Congress would take it up with the Election Commission.
"It's a very serious issue. We have already filed a written complaint to the state EC about the EVM tampering. We will now take up the issue at the national level," Gogoi told reporters here.
Yesterday, the Election Commission had conducted trial polling in Jorhat where the light on the EVM against the BJP symbol was blinking irrespective of other buttons being pressed. Assam Chief Election Officer Vijayendra, however, said it was not a case of tampering.
"It was not a case of tampering at all. That particular machine was a defective piece. We have changed it," he told PTI when contacted.
The purpose of conducting trial polling was to check whether an EVM was working properly, he said. "The other EVMs across the state will also be checked as per standard procedure in the presence of representatives of all political parties," Vijayendra said.
With 4.5 lakh first time voters, Assam will see an electorate of 1.87 crore exercising their franchise during the Lok Sabha elections in three phase on April 7, 12 and 24.
The elections will be held in 24,275 polling stations across the state, an increase of 28.93 per cent from 18,828 booths in the 2009 Lok Sabha elections.