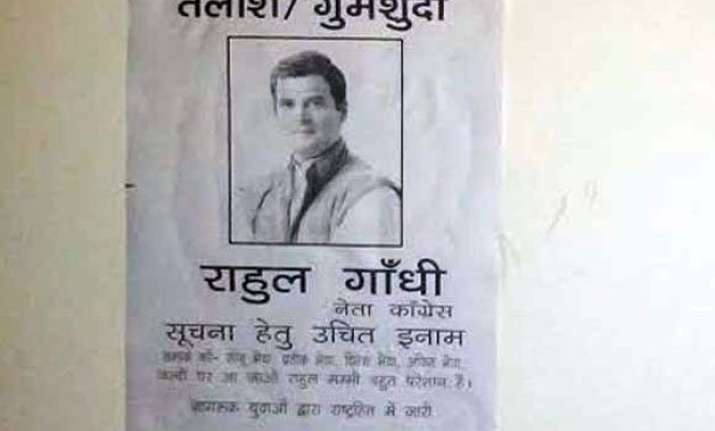 New Delhi: Congress today sought to ignore reports about posters surfacing in various parts of Uttar Pradesh taking digs at the month-long sabbatical of Rahul Gandhi.
"The Congress Vice President will return in the proximate future," party spokesman Abhishek Singhvi said in reply to queries on the issue.
Seeking to give a twist to the queries on when exactly Rahul will come back, he remarked "absence makes the heart go fonder."
Reports from Amethi, the constituency represented by the Congress leader, spoke of posters showing "Rahul Gandhi missing" surfacing at several public places including the railway station.
The posters, with the bearded picture of the Amethi MP, have requested Rahul to return soon.  Titled "Amethi Without a Leader", the posters use a Hindi film song to convey their message - "Jaane woh kaunsa desh, jahan tum chale gaye (who knows where you have gone)."
The Congress has spent much of this month defending Rahul against barbs about his absence. The 44-year-old had asked for "leave of absence" to introspect, and has missed the first half of the budget session when his party campaigned against the government's land bill.