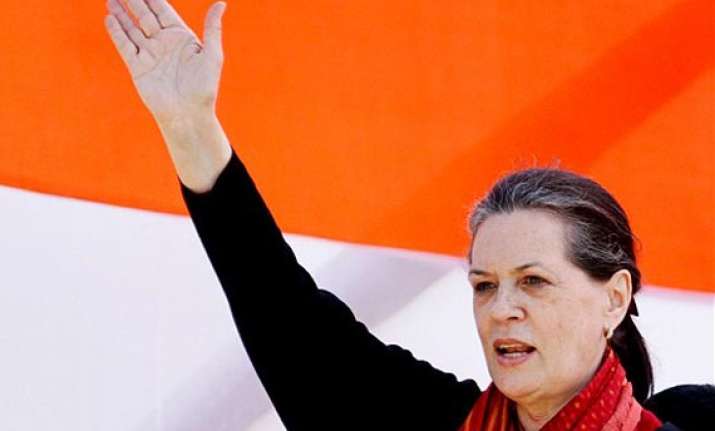 New Delhi: Congress is likely to announce its first list for Lok Sabha polls tomorrow after discussing candidates for a number of seats in Maharashtra, Gujarat and Uttar Pradesh.
At a meeting of Congress Election Committee, chaired by party President Sonia Gandhi yesterday, the list of probable candidates for the three states having 154 seats (80 in UP, 48 in Maharashtra and 26 in Gujarat) figured.  
Sources said nearly 30 per cent of these seats were discussed by the party's apex decision-making body.  On these seats, the party had received reports from the Scrutiny Committees from the states concerned.  The party has decided not to filed any candidate facing any grave criminal charges.
Gandhi, Prime Minister Manmohan Singh, party Vice President Rahul Gandhi are among the top leaders who are members of the committee which decides the nominations.  
The first meeting of the CEC had taken place on February 17. Tuesday''s meeting took place a day before Election Commission is to announce the poll dates.  The party had earlier decided to declare the first list of candidates by first week of February.