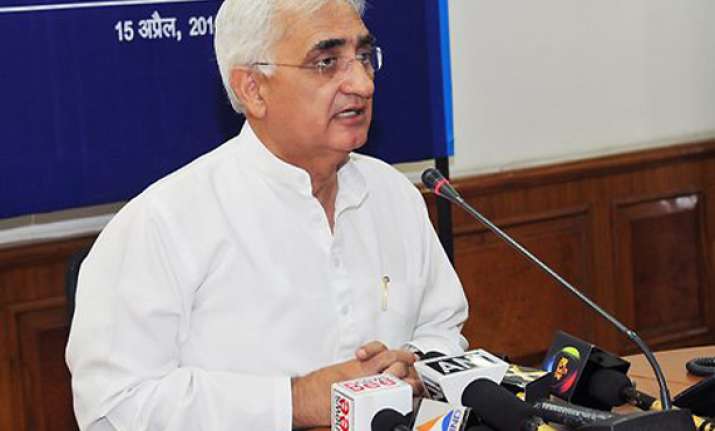 Farrukhabad, Jan 9: Wooing Muslim voters, Union Law Minister Salman Khurshid said the Congress party would provide nine per cent sub-quota for backward Muslims if it was voted to power in the coming Uttar Pradesh assembly election. 

The Congress leader promised this while addressing a poll meeting yesterday in Farrukhabad assembly constituency from where his wife Louise is contesting. 

Khurshid said the Congress would provide nine per cent reservation for backward Muslims within the existing OBC quota in UP in the event of its forming the government in the state. 

He said more than eight castes such as Mansoori and Qureshi would benefit from such a move. 

He reminded the voters that the UPA government at the Centre had already taken a decision to provide 4.5 per cent reservation for minorities within the existing 27 per cent OBC quota.

Though opposition parties termed the move as inadequate, such an initiative had never been taken by any government, Khurshid said.