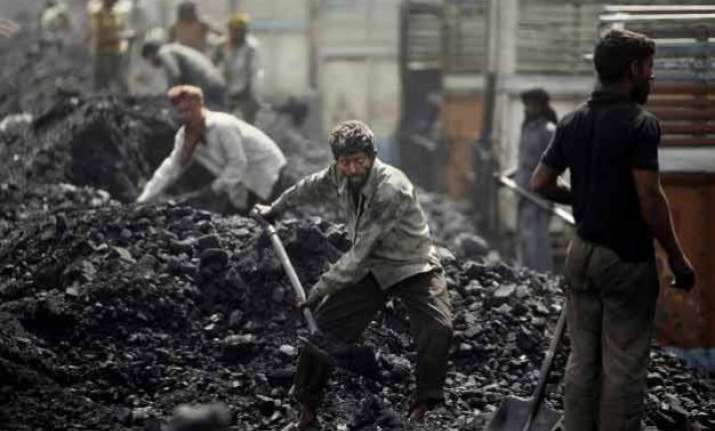 New Delhi: The ruling Bharatiya Janata Party on Sunday asked Congress to apologise to the nation for its faulty coal mine policy. The party alleged that the arbitrary allocation of coal blocks by the erstwhile UPA regime had led to massive corruption.
BJP also claimed that the current government's decision of auctioning coal blocks would hugely benefit the country's economy and the tribals.
"They should apologise to the poor and the tribals of West Bengal, Orissa, Jharkhand, Chhattisgarh and Madhya Pradesh because these states are bearing the curse of poverty due to the policies of the Congress government," BJP national secretary Shrikant Sharma said in statement
"The guilty of the coal scam shall be punished by the court but the Congress leadership should apologise to the nation," Sharma added.
Sharma said the main beneficiaries of the new policy would be states like Orissa, Madhya Pradesh, West Bengal, Jharkhand and Chhattisgarh
The BJP believes that the NDA government's decision to auction coal blocks – the first phase of which began on February 14 — would give a benefit of Rs 1,33,513 crore and generate revenues of Rs 83,662 crore.
"Dozens of coal blocks are yet to be auctioned and as per projections the nation's funds can gain up to Rs 15 lakh crore," Sharma said.
"On one hand, the poor state governments' treasury will get massive amounts and on the other, they will get cheap electricity."