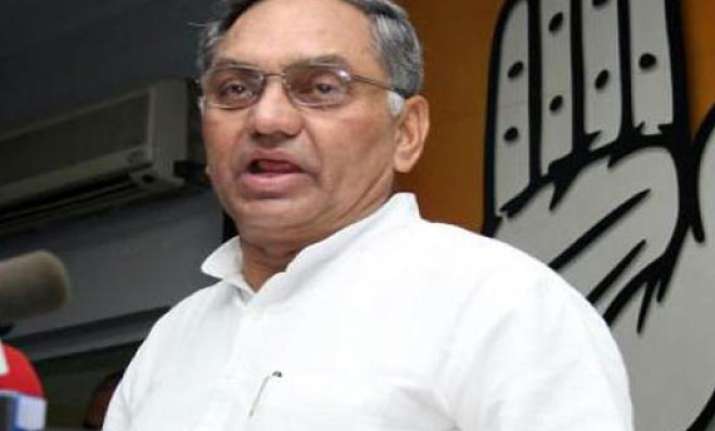 New Delhi: Congress leader Janardan Dwivedi's suggestion on ending caste-based reservation and go for quota on economic criteria created an uproar in Parliament today with the government clarifying that it was not considering any such proposal.
"Government is not considering any proposal to provide reservation based on economic criteria. The reservation as it stands today will continue as per constitutional provision," Minister of State for Parliamentary Affairs Rajiv Shukla said in the Rajya Sabha.
If an office bearer has made any such statement, it is his personal view, Shukla said after the issue created trouble in the House with SP and BSP members stormed the Well protesting against the statement of Dwivedi, Congress General Secretary.
BSP members shouted slogans "anti-poor government, down down" in the Well. Members of JD(U) were on their feet on the issue.
When protesting members sought reply from the government, Shukla informed the House that Minister of Social Justice and Empowerment Mallikarjun Kharge would be apprised of the matter to make a statement on the issue later.
SP leader Ram Gopal Yadav said the Centre had taken into account the demands of his party as well as the state governments with  egard to bringing 17 castes that are OBCs under scheduled caste (SC) and scheduled tribes (ST) category.
K C Tyagi (JD-U) observed that "Congress party is doing away with the reservation system. There is conspiracy."